Welcome to Gold Coast Face & Body Place
Established 1982
 We are a full service beauty salon in the heart of  Southport. We can serve your beauty needs with waxing, IPL laser hair removal,  lash lifting, lash and brow tinting, eyebrow sculpting and facials including peels, microdermabrasion, photo rejuvenation, acne therapy, pigmentation therapy and more.
Opening hours are Tuesday to Friday 8am to 5pm, Saturday 8am to 3pm. Closed on Sunday, Monday and public holidays.
We offer an affordable, fast, easy and very experienced beauty service. At Gold Coast Face & Body Place, we understand that beauty needs maintenance and that this maintenance shouldn't cost the world, or take hours to do properly.
brooke
2022-09-05T15:20:16+10:00
brooke
2022-09-12T14:23:07+10:00
Radiant skin can be yours
brooke
2022-09-13T08:45:30+10:00
brooke
2020-02-17T06:16:24+10:00
brooke
2020-02-19T00:06:25+10:00
Bright eyes and beautiful lashes
brooke
2022-09-12T15:07:21+10:00
Beautiful, bright complexion
What an absolute gem in the heart of Southport. 10/10 on professionalism by Lisa. The prices are affordable and the service was efficient and superior to other beauty salons I've gone to in the past. One very happy customer who will most definitely return. I highly recommend this business. You will not be disappointed
I have had game changing results from so few sessions of IPL total body hair removal ! Lisa is thorough and the results show this! Love that there are so many beauty services in the one place and at such great prices ! Thx Lisa for always being so accommodating and professional.
I've been seeing Lisa for years! She offers a fast, friendly, professional waxing service. Lisa makes you feel at ease and comfortable. Thanks to Lisa, I can go the beach without feeling embarrassed. Recommend to all my lady friends! Goodbye, gorilla bits …
I'm really happy with the results from IPL here with Lisa. It's helped heaps with my facial redness and uneven skin tone. And I've seen a significant thinning out of hair on my legs and bikini line. Highly recommend the services on offer here. Thanks Lisa!
How amazing is Lisa, quick, pain free and not expensive. To my fellow male friends … your girl (or boy) friends will love you when you come back Man Scaped! Good luck and there is also an ATM across the road!
Previously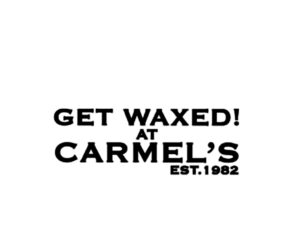 Visit
You can find us 50 metres north of the Southport South Rail Station.
Upstairs @ 8/20 Scarborough St Southport QLD 4215
Free parking at back of building is available.